my friends used to call me godly slurs and other thoughts on gender
August 12, 2019
Tutoring my heart to tip toe on the thinnest of strings, I want to break it,
I want to break everything, snap it whole with a less than dainty strike of the knife,
Dainty toes bloodied in small lines, who gives a f*** about a poisoned prima?
A five act performance, drenched in soft ribbon and the strange aroma of masculinity.
You can dress me up how you like, I wouldn't care, but you musn't need reminding,
Reminding that a doll is nothing but plastic, and bodies are nothing more than a vehicle,
No matter how you paint its portrait, it will stay flesh, plastic on fire.
Not this time, I never want to see the flowers back home again.

I was called a godly slur that I hadn't known the meaning of, a friend,
By the girls who could participate in sport better than I, the implication of that unclear,
But to compare me to a child of a God, a son of love and a daughter of raw energy,
You could etch it in my skin with a horrid intent, it won't ever change the meaning,
The way the etch flows, the scar sinks, the blood all drips the same,
There is really no difference, if you allowed your mind to wander a little.

Venus, Goddess of Love, hear my roar, I am cloaked in thin lace,
I drip in white sheets, reaching for the sky, perhaps searching for the skin almighty,
Or perhaps not, the virtues in me have yet to decide, and this is not a matter of impatience.
Liberation will still come, will still come, will still come, no matter my repetition,
If you would inflict the world with an honest tenderness, milk and the duality of me,
Freed from day and night, I'd like to see a dawn which shined on persons alone.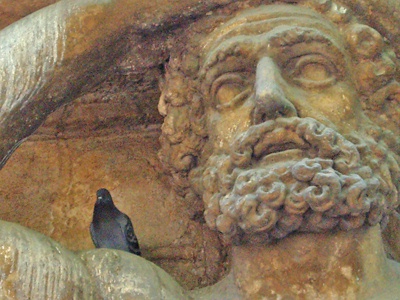 © Anonymous