Satan in Love (With an Angel)
MAG
September 6, 2009
As if the fires of hell
weren't hot enough, he turns the dial farther.
Seeking to impress her, they might say.

He hears her heavy heart beating
Imagines her golden hair flowing

She would break all the rules for him.
She'd sit on a melted coal and giggle
as he'd carefully pull her feathers.

What he wouldn't give to
touch her livid skin,
to feel the frozen blood heat up
and circulate within the touch of his hand.

If only she would fall from her cloud,
bend her halo, and give up her golden act.

He'd say he's in love.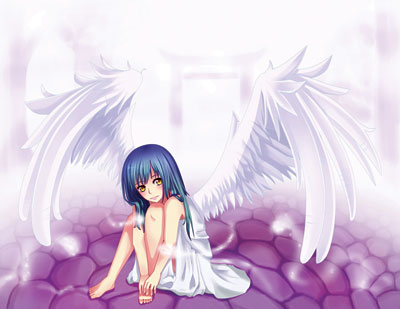 © Amanda L., Albuquerque, NM