The Girl In The Black Dress
September 17, 2009
I had never seen her, but she seem so sad.
She always had a black dress on.
She was always siting in the corner of the classroom.
She has pain in her eyes, in her face and in her heart.
She now had broken wings, broken heart and a lost soul.
She said she didn't want to feel any pain any longer.
She said that she was already lost in this world of pain.
The world was crashing down on her.
She said she once loved.
But that love was lost now.
No one saw her shine.
No one stopped her when she hurt herself.
She was always seeking but never found anything.
But deep in her eyes was a fire and in her voice was a voice that wanted to be heard.
And deep inside was a girl in a black dress waiting to be found and love.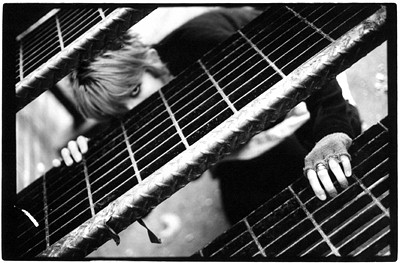 © Patrick B., Stony Brook, NY