Life's Little Paparazzis
September 20, 2009
"Hey missy! Whatcha doing?"
Give me some privacy, keep on going,
Why do you want to bust into my life?
Is it like, going to be your wife?

Leave me alone, for Heaven's sake,
Stalk me again, your life will be at stake.
"What is that? Give it to me."
What is there inside that you want to see?

"Come on now! Don't be scared.
We'll ask you something, you go ahead."
Get lost I say,
It'll be on my life that I'll lay.

I'm tired of everyone trying to get into my soul,
But you can't weaken it, it won't get a hole.
Following, watching and haunting,
You won't get my answers, so stop ranting.

"Where's she been? With whom was she seen?"
If you were in me, you wouldn't be so keen.
Stop trying to know everything of what I've done,
'Cause when you do know, trust me, it isn't fun.

"Umm..hello!? It's our job to do that.
It's alright, just tell us, we'll make a book on it, fat."
Darn you! Just get the hell out of here.
Come back again and I'll stalk you with my fear.

Running from them, I'm exhausted emotionally,
Where will they leave me on my own beautifully?
"Hey missy! Whatcha doing?"
Apparently, it's with me where they're going.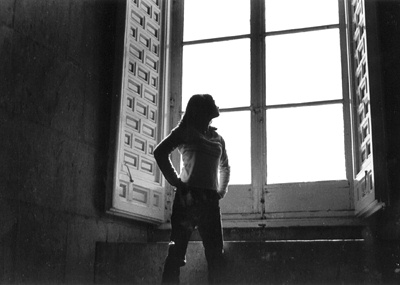 © Danielle W., Marblehead, MA