One of Those Days
October 5, 2009
Laying out on the porch,
Looking up at the sun.
The smell of fresh homemade tea,
And the feeling of fun.
My dogs layin' in the shade,
And us girls catching butterflies.
Mom smiling at us,
And at 6 o'clock, it's dinnertime.
Pretty flowers blooming all around,
And green grass fading brown.
Bubbles blown everywhere,
And the smell of hot dog lingers.
Squeals and giggles fill the air,
And there is dirt all over our fingers.
Camping out in the backyard,
With yummy homemade smore's
And when its time to go to bed,
All I can hear is the sound of snores.
It's one of those days,
The ones that you wish would last forever.
But when you wake up,
It's gone and an new day arises over and over.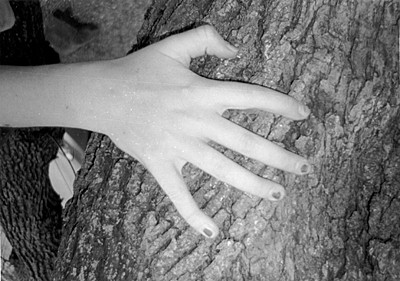 © Abbey O., Marblehead, MA