A view of the cemetery
October 9, 2009
Between the rolling humps
And rows of the dead—
That one word, dead—
As heavy as the final rattling sigh
Of a cancer patient—
As sickening as the soft thud
Of warm flesh struck down
On the dewy sparkling ground.

—the miasma hangs, dampening
The brave new grass between
The freshly turned graves;

All dead, all hanged, all rotting—
From the noose of a grotesque exhibition
Of gaudy-looking grief: flowers
Wilting in plastic sheaths.
Weeping translucent blood.
Harsh discordance with
Dark funereal stone—
They are not here to resist.

They rot, eyeballs blackening
Beneath the artifice of
Endless anniversaries:
Don't look, because
You don't want to see.
Build a shrine around shrinking waste
And say your prayers—
Speak to your corpses—
Just don't expect them to reply.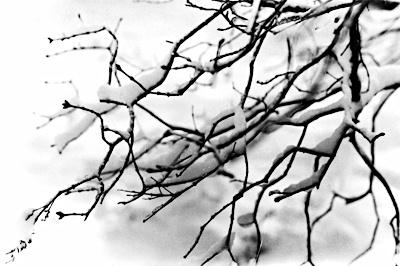 © Lindsey D., Marblehead, MA