Alzheimer's
October 9, 2009
Your face: hollow and naked
As the inside of an egg:
But one made of tissue paper
Stretched across bone, transparent
As cellophane to reveal
The stark greyness of the flesh beneath.

Your back: slung low like someone
Who is too tall to fit beneath doorframes.
But you are just thin, weak, a
Skeleton covered in the remains
Of skin, withering as brown petals.
Your spine curves the wrong way
Crushing your organs into
An awkward soup.

Your eyes: vacant and —dead—
As marbles. Cold, watery,
Blank, meaningless
Saying nothing, understanding nothing—
They are windows to your soul but
There is nothing behind them.
Your soul has decayed and rotted
To nothing, leaving only this empty husk.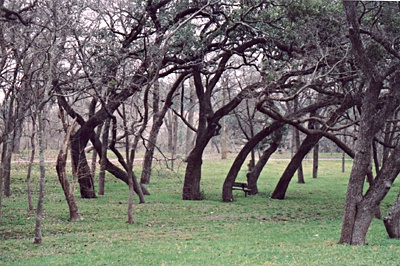 © Lauren W., Robinson, TX