Carved Heart
October 28, 2009
My father
Father of mine
I hate you, hate
That you act like some 'emo kid'.
You say you're alone
But I'm right here
Mom's right here
My brother's right here
I hate you, hate
That you can't see past your self-pity
You make me suffer
Make life tougher
I hate you, hate you
Hate you I
Love you.
Wish that you would stop feelin' down
Listen to your family.
We love you
I hate you
I hate that you can't see
Past your own self-hate
To see what you have done.
I can't believe I hate you
I won't believe I do.
You've scratched my soul
With your blade of depression
That I want to dull
I want to snap it, make you blissful
But I can't
Only you can make the choice
But before you decide look at me
You've ruptured my heart
You've splintered my soul
And I want you to know
I do love you
But I need to know
Dad
Do you love me too?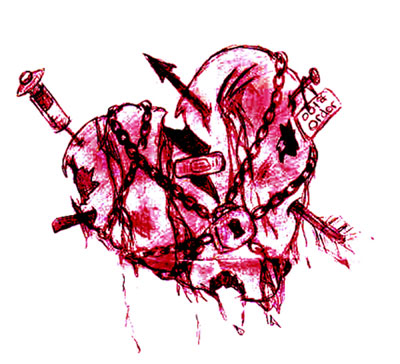 © Asia B., Hudson, MA