Dream
October 29, 2009
A spiral staircase,
Descending,
Down, and down, and down,
Through the floor,
Around, and around, and around
A vast trunk of a vast tree.

A forest,
Coniferous,
Pine trees,
Green spotted with cones,
A snowy floor,
Thick and white and soft,
Snow as far as the eye can see.

Soft, calm light:
From where does it come?
Casting shadows so light,
So light, they're barely there.
So light, it's a shadow of a shadow.

Some predetermined idea,
I belong here,
This was where I was supposed to be,
Feeling calm, peaceful, tranquil.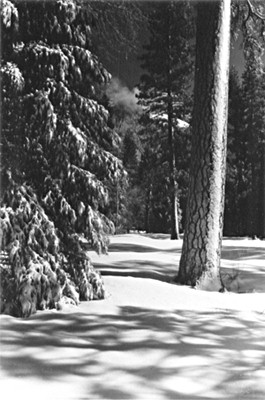 © Steve S., Marblehead, MA