Emotional Roller Coaster
November 20, 2009
Sometimes,
my insides go on a
mini-roller coaster
ride.
Things are going great
and I feel totally
blissed-out,
completely oblivious to the coming
drop.
Then, my emotions
hover,
stuck somewhere between
confident and
unsure,
permanent and
broken.
Everything pans out as I
lurch forwards,
into the unknown.
Suddenly I feel
empty,
enveloped by that
heart-broken feeling
usually reserved for lonely teenage girls.
The ride's over now,
the adrenaline's starting to wear off...
should I get off?
or
maybe
go
again?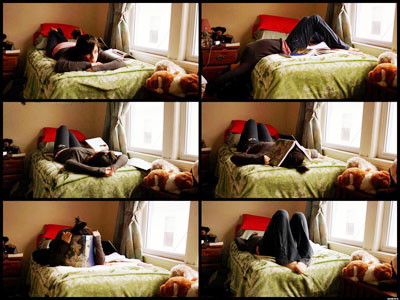 © Ana D., Worcester, MA