Earth Angel
November 30, 2009
i guess i never realized how much i loved you until i had to let you go.
seein the look in your eyes at the end of the night brought me to reality. id never felt this way before; completely swept off my feet. all of the others say its just a summer love.....an they dont know...what its like to be wrapped up in a fantasy, then wake up, comin back into reality, and realize it wasnt just another dream.
they see me sittin there starin off into space, an you know im only seein your face...but they think im crazy, an i know its true, i am crazy...in love with you.
i feel safe around you, never want to leave your side. you look at me and tell me--everythings gonna be alright. and i believe you. i believe you...
you gave me hope when i had none, you got rid of my clouds and revealed the sun.
you showed me life, taught me the meaning of love. And ever since then i've been convinced, God sent me an angel from above.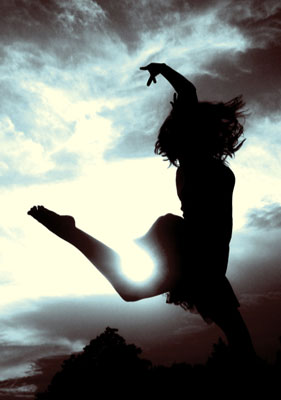 © Martha V., Morton Grove, IL