With Love
January 14, 2010
You just couldn't
stand to see one of
us happy now
Could you?

You had to take
it all for yourself,
Get there before
anyone else had
the chance. Now
Isn't that right?

There's no need to deny,
Because we can see the lies
It's written all over the walls,
Don't even try to hide
We already know the truth,
Yeah, we know it all.
Surprise, surprise.
You thought you could run
From it all, now didn't you?

Tell me, be honest
Are you happy now?
Did you get your satisfaction?

Because it doesn't seem so
Someday, I will promise you
this with all of my very presence
You're going to look back
And you will see one thing
one thing will stand out from the rest.

I guarantee,
you will be
overwhelmed
with regret.

For what
could've been,
and what should've been.

So,
I'd like to
Personally
Thank you,
For ruining
Everything.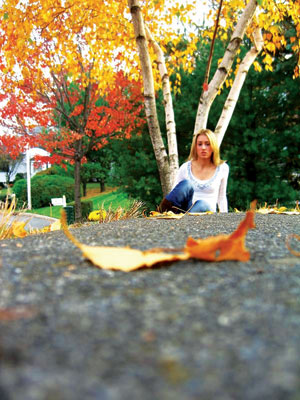 © Stephanie F., Garnerville, NY