Studyhall Boredom
January 24, 2010
Silence echos through the walls,
My only entertainment is watching books fall,
Idiot boys scream throught the hall,
Studyhall Boredom.

Clock secounds tick,
My legs ache to walk,
Some girls risk trying to talk,
Studyhall Boredom.

Yawns spread through the room,
waiting for the bell to ring and than; BOOM!
Free from this endless doom called
Studyhall Boredom.

The teacher shoots an awful glare,
All there is to do is stare,
I'm anxiuosly bouncing out of my chair,
Studyhall Boredom.

The big hand finally touches the 3,
The clear blue sky I finally see,
And now it's the weekend, all for me,Now that I'm
Free From Studyhall Boredom.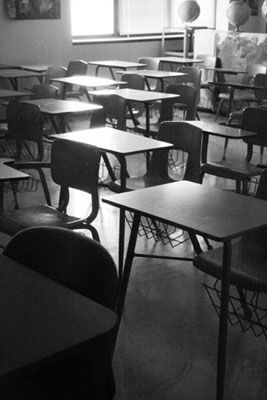 © Sean C., Princeton, IL