Daddy, You're My Hero
January 29, 2010
Daddy, you're my hero. 
You raised me right. 
Why won't you get that? 
I make mistakes, 
I'm not a horrible person. 
I have morals. 
I know right from wrong. 
I know who I am. 
I'm growing up. 
No, you didn't do it all right. 
You did your best, 
And as you taught me, 
That's all that matters. 
The best things I learned 
Were from you. 
Does it matter that I can spell
Or solve an equation?  
You would tell me no. 
What matters is what's in my heart, 
Who I am, 
What I do to better the world. 
I'm not perfect, 
Neither are you, 
And you never pretended to be. 
For that, I love you. 
So take your own advice. 
Don't be so hard on yourself
Because you weren't the best parent.
You also weren't the worst, by far. 
Why can't you understand? 
You made mistakes, 
But you tried, 
And that's more than most can say. 
You never gave up. 
I love you. 
Daddy, don't you get it? 
You're my hero.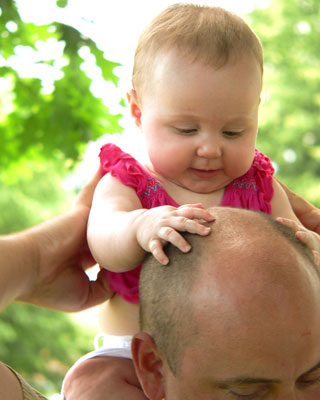 © Lukas D., Conway, AR