eec.luxury
February 7, 2010
there are people
who will pay their million
bones to
be so quasifamous
(--i was one Of them)

and to put jesus in a
jar
to laugh and soak wafers in Wine
that's my favourite line

there are reasons to pretend i am better
i once thought i saw eye
to eye with
the ghosts, but
it occurred to me that my
syntax
made no difference and my structure was confined to what i thought was luxurious,
whatever that means
.

so now i forsake what is dear
just to see if there is any corporeality
in The cliche.

where it lies.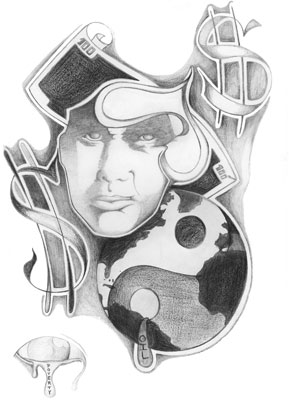 © Kevin M., Miami, FL