Cause N Effect
February 13, 2010
Temporary satisfaction
brings about painful transactions.
2 minds unconnected
show that the mind can't be depicted.
To live life through our eyes,
sometimes makes us wanna defy,
the rules we may live by,
just so we wont make ourselves cry.
Infectous aftermath
brings about a bloodbath
filled with
crackheads,
coke-whores,
drug-dealers and much more...
Destroyin more than 1 life,
pipes being filled w/ these concoctions.
A life taken by a knife,
equals lives
taken by knives.
Lucigens got some dads flyin
& no I'm not lying.
Take a second,
make your mind blank.
Soon you realize that you think,
that even as you sometimes blink,
someones becomin another link,
to the toxins in this polluted world,
which we all mentally wheld..
and sadly seem to dwell in.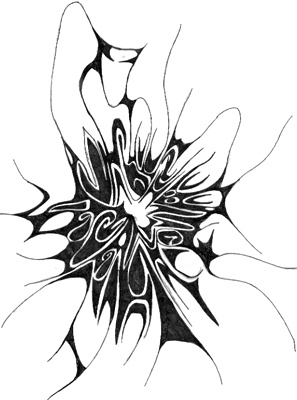 © Ansley F., Tifton, GA