Who are we?
March 25, 2010
For we are the people,
The ones whom were broken before.
And shall be


Broken again.
We open our eyes forth to see,
Who we could be.
Dreaming is a nightmare
But sleeping is a surreal picture.

For we are the ones,
Who have shunned and been frowned upon.
The society isn't a working progress.
In the opinion it's more of a mess.

There is no I in team.
But red roses run wild.
For you and I is just a child.

I believe we hear no evil
And don't see it.
We are the people,
And we hold the power of

God.
So tell me again, who are we?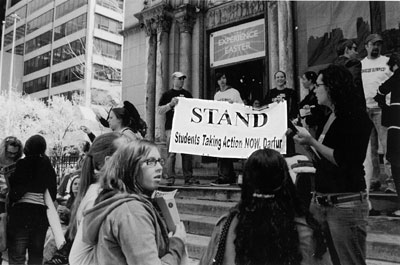 © Meaghan M., South Portland, ME