The Storm and I
March 22, 2010
A flash
I turn my head
The wind chimes like an out-of-control carousal
The trees tossing, wringing their hands like a schoolgirl, no, like a widow--- wringing their hands like one separated from her love
Bare branches demanding reparations from the dark skies
I sit, sheltered and ordinary, yet a witness to this grand overture of grief just feet away.
A dark rumbling, then all of the sky-tears overwhelm their puffy barriers
Crashing down on the restless trees
Who am I, a mortal, to think I understand grief.
My cramped scrawl on a Post-it
Is a window towards the tormented landscape beyond
But with all of the chaos, there's a peace that says
These things come, they go
The sun will return, don't give up hope
The desparate, clawlike branches are stilled
The rain continues, but now a resolved sadness replaces wild teeth-gnashing and weeping.
My inspiration passes with the lightning, but it too will return.
These scribbles, imperfect, unfinished
Are who I am—imperfect, unfinished
The thunder and I acknowledge each other—
Nothing alike, but yet something connects…us.
I pick up my scattered Post-Its, yellow like lightning.
But then I rescatter them to jot down another lesson from the storm.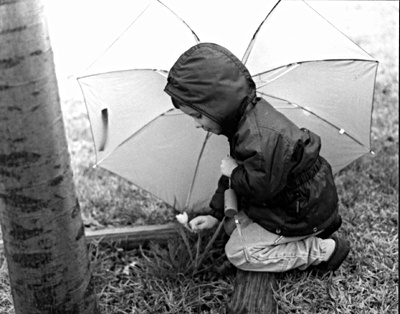 © Amanda M., Highland Village, TX