Tonight Counts
March 29, 2010
bags knock against her legs with the steady pace of a kite,
drifting on currents towards the visions of far off nights—
day-long decisions rushed as colors are analyzed and compared,
in the cruelest of full-length mirrors, lacking concern or care—

the choices laid out on pink bed sheets, rumpled
by dreamless nights and discontent—
but damned if they'll ever know,
because tonight counts.

music blares, dresses sparkle, voices strain,
the future of who she's known to be,
the label resting just beneath her straightened bangs,
sealed in her psyche,
only her psyche—
tonight counts.

the cadence of unfamiliar tunes bleeding together,
her naïve heart alight with flutter and feather—
the shy hiding at the fringes of the dance floor,
eyes constantly shifting, looking for more—

but tonight she'll stand—
again—
alone—
but damned if he'll ever know.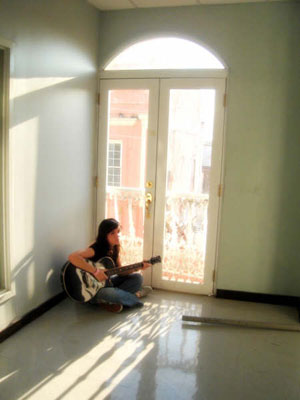 © Eveliz V., Bayamon, Puerto Rico