Lady in a Picture's Point of View
April 11, 2010
I am stuck in a frame,
While others move freely.
I wish to talk to them,
But my mouth is sealed.
My world is small.

I look as if I am in a doorway,
But can never step through.
I would like to look at people,
The way they look at me.

I cannot show emotion,
I always look the same.
I cannot change position,
I am frozen.
Still, I look through
The window with awe.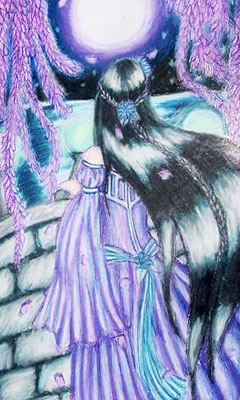 © Kelly K., Fort Collins, CO