How He Won Her
April 12, 2010
Fear and confusion engulf
her face
Dreary eyes and weak limps
Panting lungs, shaking fingers
Each moment lasts a
decade
The slightest jerk sentences death
The only hope?

He
that clasps her hand and refuses
to let go.
He is the eagle that protects
his chick
the string that holds her
spirit tied to the earth
the water that hydrates her
desiccated heart.

A twitch in her hands
the enemy stands across
the battlefield
waiting to prey on
her.
A moment to gain the courage
to digest the tension
And then…

They fling out,
for all the world to see
One mind, one heart, one goal,
But the power of
Two.
Out to the enemy, to
overtake him
win him.

A screech.
It's over.
Victory is theirs
and so is them

A moment…
The first step
to their future
Together in one accord.
She is his.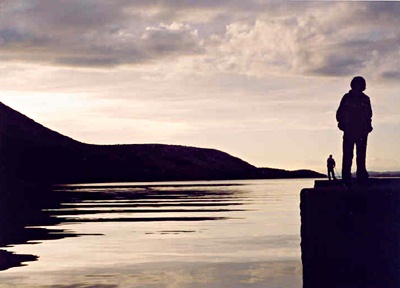 © Julia K., Nagykovacsi, Hungary