Morgan Horse in Moonlight
April 12, 2010
Morgan Horse in Moonlight

When moonlight fills the sky,
Morgan horse runs through the night like a shadow.
Running through the woods,
Her mane like midnight spilling across the star-lit sky.

Her hooves kick up fallen leaves,
Making a whispering sound like chill autumn wind.
Nostrils flare as she tosses her mane,
Whinnies at the shadowed moon.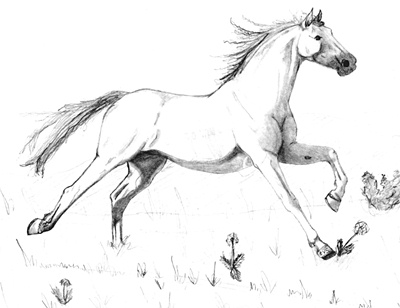 © Elissa S., Palmyra, PA