Silence
May 1, 2010
Paige has spent
Her whole life in a cage,
And the only drug capable
Of succumbing her to sleep at night
Are her own cries
That she sings to the gray skies
Which govern her life.

People of every race
Come to press their ugly face in
At a child innocent and pure,
But bought every night
For the cheap price of lapse in judgment,
Pungent drunken breath,
And a bit of pocket change.

Someone's baby girl,
Her mother's world,
Stolen in the dark of night
And locked away in the abyss
Of a neighbor's basement;
Raped, abused, afraid,
And we say nothing.

My words are loud
But your silence is deafening.
Paige doesn't live
In a cold distant country,
She lives in your city,
And the very thing that seals her fate
Is your own indifference.

If only you'd stop
And hear her voice,
The ignorant would become wise
And the wise would become wiser.
No longer hearing impaired
But listening empowered
You could save a life.

But that isn't your problem
Is it?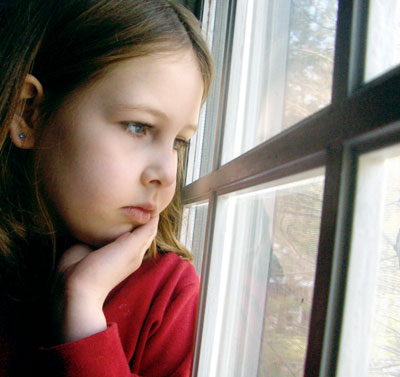 © Dana D., Gansevoort, NY