Average American Genius
May 25, 2010
The screaming is increasing.
The volume of the shouts grows.
His brain is almost ready to explode.
Flashes of due dates and laughs in his face pass before his eyes.
His mind is racking through rows of files of information.
"What was that thing I need?"
His eyes closed in concentration.
He writes his final words.
A bell rings and it is over…
Summer starts.

I sit and watch him.
He is sitting on a bench writing on some papers. His hands cover his face in frustration.
I don't know what he's thinking, but he's thinking hard.
It's so sad that a young kid would be put through all that stress.
When I was his age we weren't tested to death.
They say every generation learns more than the previous.
Ha. Yea, I never knew how to test so well.
I pity him though, when he makes it past high school, colleges will cost an inheritance.
And even after that he (along with almost all the youth of America) will have to work for minimum wage.
He stands up and walks off, not knowing where to go.
It's sad.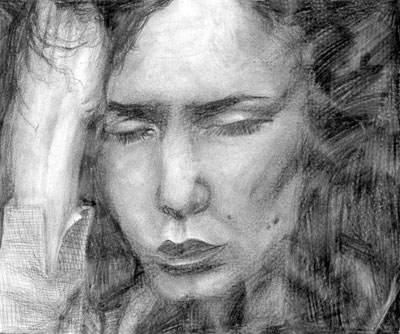 © Fallon K., Baldwin, NY