The Dark Sheet
May 7, 2010
A poison apple
In the hands
Of fate
The end
Is drawing near.
I choke
On the words
Of this broken spell
And here will begin
My dark fairytale.
A firefly
Greets me
With a sinister smile
And says to me
"It's just begun".
I turn my back
And try to
Ignore him
Behind me
As he continues
Laughing his morbid laugh.
The sun seems
To hide her face
As the dark moon
Rises to meet me
Each breaking of day.
The lost gather
To share they're times
Of laughing with friends
And holding hands
Of the ones they
Once loved.
We are forced
To move
Each twilight hour
For we are never
At rest with
The creatures that
Lurk behind the corners.
This is our new
Life
This is all we will know
From this point on
Untill the dark sheet
Drifts over our bodies
And pulls us softly
To Heaven.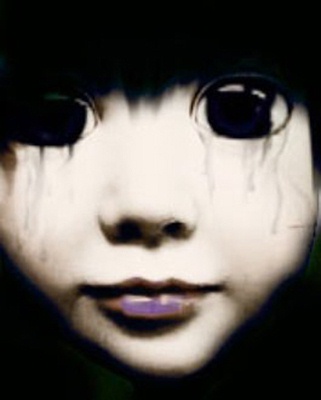 © Stephanie C., Gaithersburg, MD