Falling down
May 7, 2010
One may say:
The world is inside of me,
It's my best friend.
But it's not today...
We take advantage,
Of what we have.
We mess around,
We've burned it down.
It's a hundred leaves,
Falling off the trees.
And as they flutter down,
To their grave.
They begin to wonder --
Can I be saved?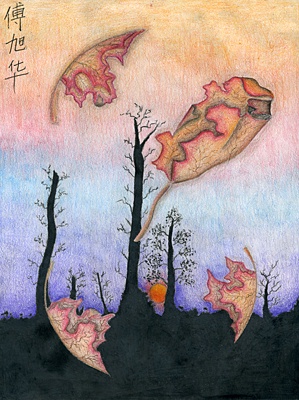 © Becky F., Sacramento, CA