Jealous
May 29, 2010
Like I care
That you're "little-miss-perfect"
And you've done everything right
Since day one.

Like it matters
That everyone thinks of you
As equal in beauty
To sunsets and snowfalls and
Flowers (which are really just attractive weeds)

And you wave your grades
Like a country that has conquered a new land
Of course, the A's are no new land to you
Their familiar mountains and bridges
Call to you, with ease

And I rest on the crescent moons of C's and
The low hills of the B's
Slumming it, but not concerned
About what could be if I was you.

You're so talented or at least
That's what everyone says
I don't really see it in your mediocre works and
Overly welcomed projects.
I'd set what I've completed next to you
But in your shadow
No one can see it

And it's one thing to be forgotten
Another to forget yourself
But I guess I've done both, blinded by your glory
And I say I don't care
I say it never really mattered
But then again, I've always been a liar
And you've had an aptitude
For telling
The truth.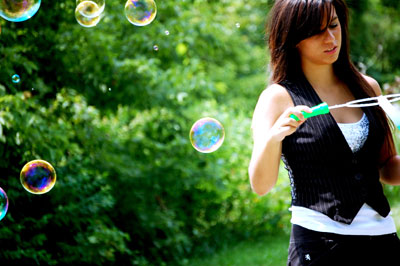 © Brianna C., Lincoln Park, MI