The Money is a Problem
May 29, 2010
These words come from the pen
Of a suburban white girl
With blonde hair
Blue eyes
And family roots that can be traced right down to
The pilgrims in Jamestown and
No story to tell
Or turbulent past or
Mountains I've climbed.
These words come from a mouth
That has always been fed
That's been rimmed in lipstick
Pinched, polished, and tweaked
By dentists in white coats
Into a perfect fake smile.
These words come from the eyes
That have never seen pain
Aside from the occasional lost dog sign
(and it tugs at my heart but
I never cry)
These words come from a body
That's been AC'd into ignorance.
And I've lived in your "greener grasses"
In your "upper half"
That's been pampered and massaged and
Worked out by the finest trainers
And tanned on foreign beaches..
A mind that had everything it could want
And everything I could need
While I slap myself to feel anything
Any pain,
Because maybe
These words come from a soul
That's a lot worse off
Than yours.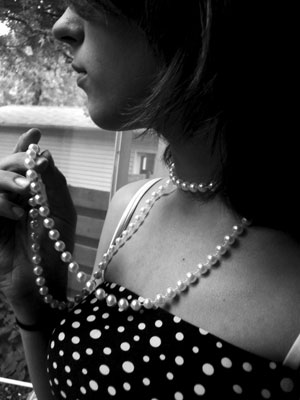 © Elaina V., Canton, OH