when i was younger
May 29, 2010
when i was younger, maybe 4 or 5, i didn't know the difference between wrong and right. i could play in the dirt and scrape up my knees, steal cookies off the counter because i didn't know how to say please.
when i was younger, i didnt know about murder, crime, drugs, or sex. i just looked at life as an adventure without any negative effects.
when i was younger, maybe 6 or 7, i didn't know that there was such a beautiful place like heaven. I believed everything that people said, and never thought things through deeply in my head. i was just taught not to talk to strangers, and ran away when i saw danger. Still picked my nose when no one looked, and buried my head in Dr. Seuss books.
When i was younger maybe 8 or 9, i was living life as if things were fine. Never knew what love was, or thought about my first date. A young girl who'd never heard the word hate. baby girl is growing up so fast, hoping the happiness will never pass.
When i was younger maybe 10 or 12, i was given every single reason to excel. Starting to realize that life wasn't easy, and my days wouldn't always be breezy. starting to realize who's real and who's fake. Also learned i can't cook or bake.
When i was younger maybe yesterday or the day before, i thought life was just a long road and nothing more. But I'm starting to realize what life is for. I could tell you everything without any regrets, but i can't because the day's not over yet.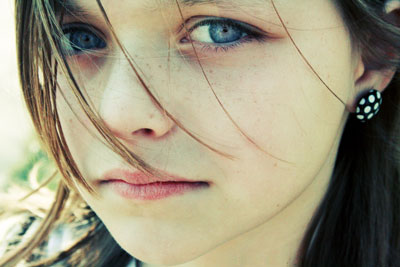 © Felicia R., Arlington Heights, IL