Routine
June 9, 2010
I stare through the foggy window pane. Its pouring down ice cold rain.

I huddle under my black fleece jacket, singing the same old song.
'Rain, rain, go away...' is my chant for today.

Im cooped up inside, so bored I could burst. Im sitting in school, and what is worse...?

The classroom is like a square cage. The white walls hold us in. and there is no escape.

When the bell rings, we shuffle to another cell. The routine is always the same.

The sentence is only until the end of the day, but tomorrow...
It starts all over again.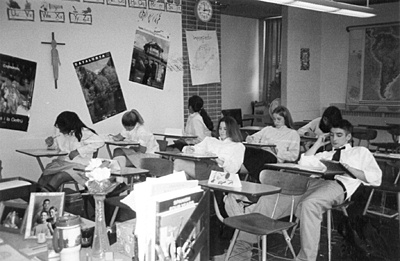 © Fox V., Whitesboro, NY