Childhood's Chocolate Wonder's
June 16, 2010
Children laying in their beds,

Sweet dreams running through their heads.

Swimming through seas of chocolate,

Climbing mountains of frozen fudge.

Running through fields of chocolate daisies,

Wading through pools of chocolate cream.

Chocolate is what their dreams are made of.

Floating down a chocolate river,

Listening to a chocolate waterfall.

Inventing new confections,

Unique beyond imagination.

Creating at my every whim,

Sweets that brings smiles the world over.

As it is a child's chocolate wonder.

Their dreams are what my reality is made of.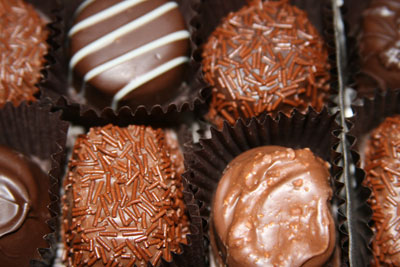 © Hannah O., La Jolla, CA