Stopped Watches
June 29, 2010
Piles of memories,
heaps of junk,
laid across my closet floor.
Cleaning up,
ridding of,
parts of me no more.
Came across two watches,
each stopped
at separate hours
and I wondered…
when did they stop?
Did they die?
Did their battery shatter?
And I wondered if they were
in love with each other.
If they spoke
if they lived
if they dreamt.
Frozen in time they were now,
no use to me so I threw them out.
Then I stopped,
and took them back in my hands.
I buried the watches
beneath the clothes
laying on my closet floor.
And though they're of no use,
they can lay together
forevermore.
And maybe one day,
many summers away,
I'll find them again.
And I'll wonder,
When did they stop?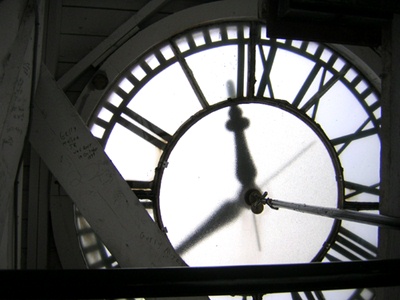 © Tatyana Z., Norwood, MA