I love you more than you love me
September 22, 2010
I know if I were to call you five nights in a row
You would only answer on the fifth
To say "Please don't call me, we'll talk when I want."
But if you ever called me
I'd answer right away, apologize for not answering faster
And respond to every word out of your mouth
With energy and welcoming joy.

Two weeks ago was our anniversary
Which, just a year before, had passed with celebration and candles
On stale cake that we picked out together.
This year it came and went with no note
And when I pointed it out you shrugged "I forgot"
I wanted to slap you, right there
Across the face
Make my point.
But instead I apologized for not reminding you earlier
(Though I had)
and prayed to a God I didn't believe in
for a lifeboat, we were drowning
and somehow in the waves of school, family, and life
we were being pulled apart
to die alone.

But I'd rather be unhappy with you
Than happy without
I think it's a sin, I don't care.
I haven't done homework in a month and a day
Instead I've worked on saving something that maybe
Never existed in the first place.
But you exist, and that's enough
To work for, to dream of
I'm scared.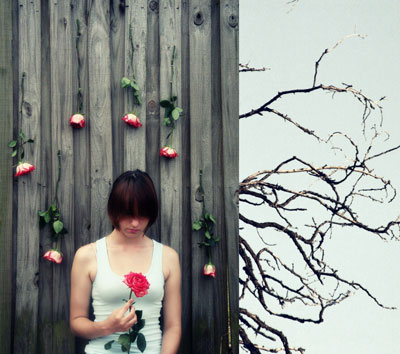 © Taylor S., Deltona, FL