Him. Just Him
August 31, 2010
Him.
It's more than a word really
But less than a thing
It's a thought,
Lying somewhere between here and there
Between me and us
'Cause it's not us, but it's not just me either
It's him.

Him with his sea blue eyes
Or at least, I think they're blue
Frothing like the tips of crashing waves
Yeah, that sounds about right.
After all, I'd have noticed if they were green.
Imagine that?
As green as mold?
But his are blue, I'm sure of it.

Him with his velvet smiles,
Enveloping me like a summer breeze
I feel so warm when he smiles
Does he smile?
He should.
Because, it's part of being him
And of course,
Him with his beat-up, shaggy hair,
Or is it short like freshly-cut grass?
No, it's definitely shaggy

And his muscles!
Those are simply divine
From all the football he plays, no doubt
I think I've seen him on the football team
Although he's never scored a touchdown
But surely he's on it.
And his muscles?
Those have to be hiding somewhere
He can't just not have them.
Right?

So yeah…
That's him.
From his blue-or-green eyes
To his shaggy-short hair
And his enigmatic smiles
With his maybe-there muscles
He's perfect, without a doubt.
He has to be.
Is he?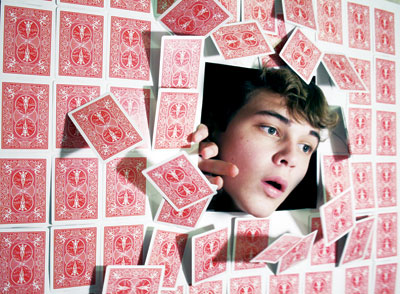 © Mike B., Harrisville, RI