My Sunshine
September 27, 2010
Can't think of anything to write,
anything to scribble down real quick,
no flowing words race through my hand
to the ballpoint of this bic.
Yet there's nothing else on my mind
to think of other than this:
the reason for my indecision,
to love your heart or his…
Your laugh, it makes my lips stretch wide
in a worries-free, happy grin,
and I can't help but think of the flying rumors
when you get that slight blush to your skin.
And how your arms encircled me
during that first home football game,
no matter if your friends were there,
you held me all the same.
Now you're sneaking glances at me
during class when you don't think I'll look,
instead I'm doodling your six-letter name
all across the face of my books.
I smile when I think of my hand in yours
like it's the simplest thing in the world,
and off all my friends going through the days,
I think I'm the luckiest girl.
They call you "Sunshine" and now I know
why that statement is perfectly true,
because nothing makes my eyes shine brighter
than when my thoughts are wrapped up in you.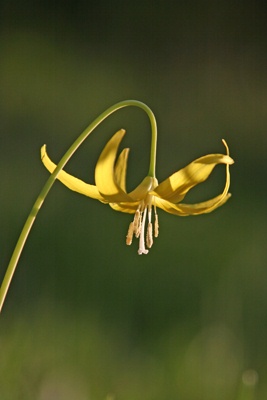 © Lucas N., Plains, MT