daddys girl
October 23, 2010
he used to come in my room every night
and kiss me on the forehead
and after kissing me on the forehead
he would pull up my blankets
to make sure i was warm enough
and then he would turn
the volume on my t.v. down
so it wouldn't disturb me
i would close my eyes
and pretend to be sleeping
then he would whisper in my ear
"i love you more than life itself"
and i used to believe that
now i lie awake at night
with my door opened a crack
waiting for him to come in
to give me a kiss on my forehead
to pull up my blanket of warmth
to turn down the volume
to come in and tell me
that he 'loves me more than life itself'
i've been left waiting now for a while
and thats all i'll ever do.
wait for my daddy
to love me once again.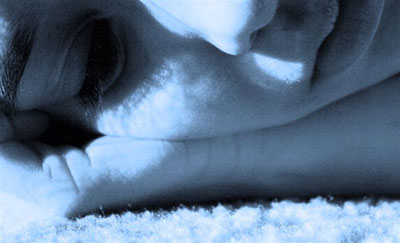 © Paula B., Katy, TX