My Heart is Road Kill
November 1, 2010
All day and night I think
Only about you.
In my dreams I see you
During the day I watch you
But only from behind the sad gloomy bars
You put up to separate us both.
You left me here
Road kill
Is that all I am to you?
I'm still alive though
My heart bleeding
My face soaked
With the tears you caused.
I took a risk
I crossed the road
You ran me down.
You shattered my heart
And you don't even bother
To try and pick up some of the pieces.
I'm lying here now
Open wounds and all.
Your tires pushed me away
Crushing me
Leaving me for dead.
Your brights flashed in my eyes
Blinding me.
I'm not dead
I'm quite alive.
I certainly feel dead though
I feel lost and alone too.
There's nothing I can do
Nothing I can say
To change your mind.
It's too late.
You and your shiny black car have moved on
Just like that.
I'm forgotten
My heart and I.
On the side of the road
I'm still me
But in the eyes of you I'm
Road kill.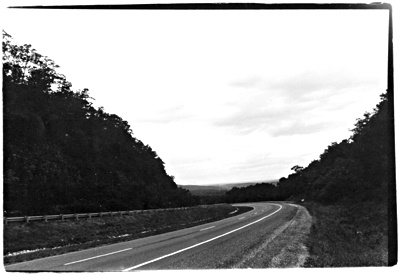 © Courtney R., Great Falls, VA