Hush.
December 12, 2010
Shhhh!
Is that my heart calling?
No, I think not. For my heart has died long ago.

How you ask?

Simple.

I too loved someone. Once.
They would always whisper the sweetest things in my ear.

But they were all but utter lies.

Lies that burned, squirmed, and wriggled their way into my heart.
The most sacred temple,and they utterly destroyed it.

So yes. I too loved.

I also lost.

Lost my heart, my sanity, my life.

All to that one man.

If you listen closely you may just hear the silent screams of my cold, dead, unbeating heart.

Hushhhh.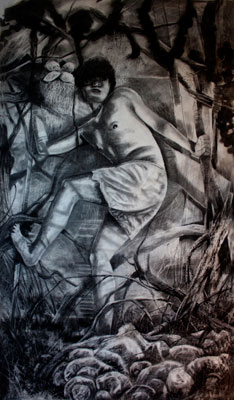 © Morel D., Miami, FL