Cancer
December 21, 2010
We all knew this day would be coming soon.
I only wish I could turn back time.
Try to erase all the bad memories,
And maybe try to make it alright.
I remember that day when you told me the news,
You put me on your knee and said with a sad smile,
That all the happiness was soon going to end,
That you only had a little while.
And sometimes I cursed God,
Although I know it didn't help.
And excuse my language,
But it seems he left us all to Hell.
But who could blame my broken heart?
Especially when the disease began to destroy you.
It left only a shadow of what you once were,
Who knew the world could be so cruel?
I lost the one person I could count on.
The person I wasn't afraid to talk to.
Now who can I confide all my feelings?
I can't go on without you.
Daddy, can't you keep fighting for a little longer?
I really don't want to say good-bye.
Life won't be the same with you gone.
I'm fighting the urge to cry.
I've wondered endless nights of how life can go on,
With the most important part missing.
It seems my eyes will never again be dry,
The pain just seems to be increasing.
Who is going to help with science projects?
Who is going to walk me down the aisle?
Who is going to make the rain clouds go away,
And bring the sun out to make me smile?
You're slowly closing your eyes,
You're slowly beginning to fade.
There are so many words on the tip of my tongue,
That I can't bring myself to say.
You are so silent now,
The disease has let you go.
And now I only want to hear your voice,
I love you more than you'll ever know.

* * *

Daddy, it's been a year now,
Since you lost the fight.
And even though you left at the peak of my life,
Everything has been alright.
I finally realized I had to pick up all the pieces.
Even though I was only 9,
I knew I had to stop crying myself to sleep.
I had to get back up and try.
And as I stand here at your grave Daddy,
I want you to know my life isn't over.
Although the tragedy of losing you did hurt me,
In the end it brought us closer.
And I know I'll see you again,
But only when it's my time.
Until then I'll try to remember all that you taught me,
And how you made everything alright.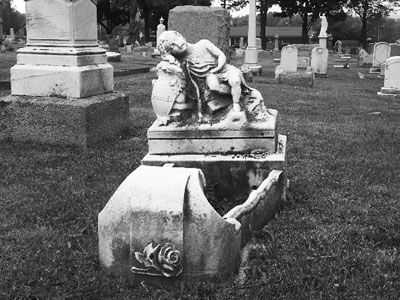 © Christina B., Weedville, PA