Maybe She Will
December 21, 2010
She's so little;
so terribly, and unmistakably alive.
She wears ten fingers, ten toes, and two clear blue-gray eyes.
Oh, how blissfully ignorant she is!
She's never known pain or suffering.
She doesn't understand race,
or politics,
or religion,
or death.
I brush a curl from her forehead.
Someday she will.
Soon she'll make words.
She'll walk.
She'll discover ice cream,
trees,
blue jeans,
and Ramen noodles.
Maybe she'll be a doctor or a lawyer.
Maybe she'll love someone named Adam or Michael.
She might be a mother someday.
Maybe she'll hold her daughter in her arms and wonder all these things too...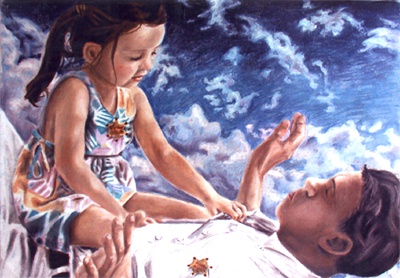 © Meg Sullivan, Andover, MA