Prima facie
January 16, 2011
if memories should flood my mind,
then they will be of that day.
When my charred heart was healed,
when I first beheld your face.

Summer's heat was all so fiery,
I sat there diluted in thoughts,
as the streets teeming with man,
bathed me in periodic serenity.

It was then. Oh then,
when the passing wind blew,
carried dust into my eyes,
And I was in temporary blindness.

"Excuse me," you said, " are you okay."
my pain subsided like a fading tempest.
you stood in front of me, such a beauty,
the only one who cared about me.

I couldn't answer, I stuttered
my pusillanimous heart shuddered
I fell! I fell! Indeed I fell,
In love with you that summer's day,
Prima facie.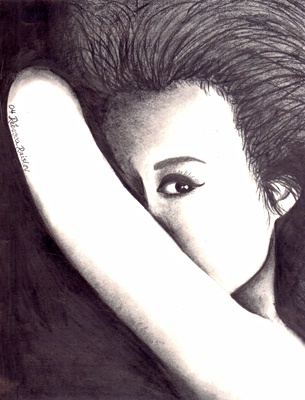 © Rebecca R., Edison, NJ