The last sacrifice
January 21, 2011
A life yet to be lived
A dream yet to be dreamt
A joy yet to be shared
A pain yet to be felt.
How can you take away something that doesn't exist?
I can't be asked to give up my only hope,
My only wish, my only longing.

You can't take it away from me;
As I'm the vessel of its growth.
But if you take it away from me, you'll kill me too.
But do you really care?

I've waited for years,
To feel what I am feeling now.
I've waited for months,
To feel the warmth in my hands.
I've waited for days
To see what I've created.
I've waited for hours without moving,
Despite the pain.
I've waited for minutes,
Listening to the soft heart beat.
Have you waited at all before taking all this from me?

I hold a photograph in my hands;
Of a past, of forgotten lands.
A feeling I felt so long ago,
Torn away from me,
Just like it is now about to go.
You've taken things from me in the past;
You've given me dreams and hopes of loving again.
So is it really your wish to take it all away?

But this time I will fight,
Till my death, with all my might.
'Cause I can't let you do this to me.
You life me up with false hopes;
Knowing it is worse than no hope.
You're afraid to lie to me,
Afraid of getting me hurt.
This time I will win,
I will hold my labor in my hands,
I will have my ……………baby girl.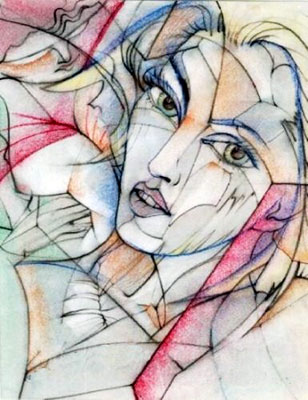 © April L., Lubbock, TX