Silent Break-Up
January 29, 2011
I look up at you
You look up at me
Neither Speak
For what feels like eternity
The spell is broken by me
Of course
But all I say is why?
Why do this to me?
You look at your feet, and the back at me
And yet you still don't speak
With your mouth that is
Your eyes tell me all there is to know
I get up to leave
You grab my hand
And say sorry
I take my hand back
And leave without another
Word or look
I do not turn around
I do not wish for you to see
To see the tears falling down my cheeks.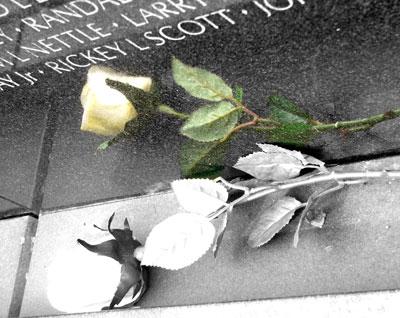 © Kimber E., Yorktown, VA