Queen Bee
March 14, 2011
Her hair fell gracefully across her face,
Disguised as a hairstyle; but really an escape.
The blonde covered her eyes as she tried to look cute,
But her purpose was simply to hide from rebuke.

I give her a smile, a wave and a wink.
She noticed me watching, her cheeks turned hot pink.
I noticed the tear stains, the crudely smeared makeup
I could tell she'd been crying, from a previous breakup.

I silently wondered in the back of my head,
Why she looked like she wished to be just gone and dead.
I knew she had good friends who loved her a lot
But then why is she hiding in the mall's parking lot?

She is the Queen Bee, she's popular and envied.
Everything she does becomes awesome and trendy
I thought she was perfect, and happy and right
Then why, oh Lord why, is she grabbing the knife?

I watch in wide wonder, and helpless shock
How she just ends her life, hard like a rock!
She forgot I was looking , forgot I was there.
Would she still have done it if she knew that I cared?

I cry and feel empty and bitterly alone
I could have saved her if I had picked up the phone
If I had ran to her side and told her to wait
She wouldn't have fallen into this fate

Am I to be blamed for her death?
Should I be tortured, put under arrest?
I cry once again and my hearts starts to race
As I remember the hair that covered her face.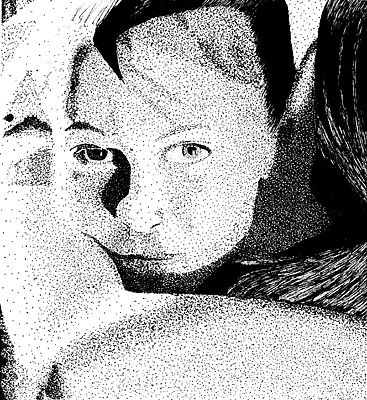 © Abby V., Cowdrey, CO