Take Me Away
April 8, 2011
Waves lapping at the rocky shore
As I find myself pacing once again.
Back and forth
In the haze cloaked moon light.
Surrounded by the cacophony
Of midnight noises.
Pacing as I think of a place
Only a stones throw away.
And of a place
So very far from here.
I question a time
So close to now.
And a time still years away.
Pacing to the sound of my mind.
Ticking away.
Once second after the next.
One foot in front of the other.
Time seems to fade
As my mind wades forward
Into the waves of unknown.
Into another place.
Another time.
But my footsteps lead me back
As I try to stick to shore.
The shore between light and dark.
Between now and then.
Between moving on and trying to get back.
But the waves beckon to me.
Luring me into the mystic waters.
The waters of no return to the life of yesterday.
But what was so welcoming about yesterday?
Maybe the mysterious waters lead to promise
And a life of serenity.
Pacing no longer.
Striding forward.
Until the waves wash over me.
Around me.
Through me.
And take me away.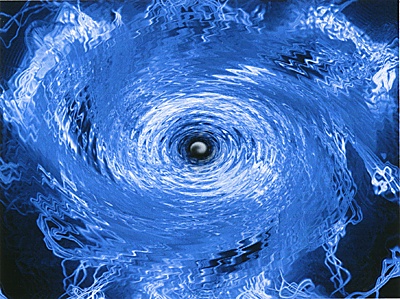 © Alex D., Phoenix, AZ