Fading Roses
April 3, 2011
The love you've given to me is like a rose,
A full rose with silky petals of scarlet,
With a stem in its youth, perfectly green,
And a fragrance so sweet you can't resist.

But now the ruby crumbles and fades to brown,
The leaves shrivel up as if left in the sun,
And the delicate petals drop one by one,
Leaving nothing but the piercing thorns intact.

Looking at the sad, dead bloom
Reminds me of a lone traveler in the desert,
For he is lost in the vast, dry vacancy
As your love is lost to me.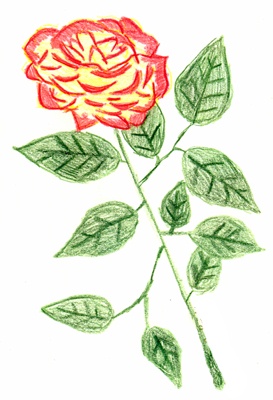 © Kelly Z., Niscayuna, NY