Crying
April 20, 2011
The tears are a relentless flow
Gushing, gushing from my eyes
With screams and sobs shaking me
Desperate breaths between my cries.

The sadness pouring out of me
Means that my soul is trying to say
That my depression and desperation
Will drive me insane if it must stay.

My tears are rain, my shouts are thunder
Cracks of lightning are my cracking voice
The sky is overcast and wind is howling
The end of this storm will be reason to rejoice.

My crying slows, my sniffles cease
My heart returns to normal pace
The clouds are gone, but there is still one
Raindrop trickling down my face.

I see a bright and hopeful rainbow
Because the sun is shining through
But since I've been crying for days and days
The tears could suddenly begin anew.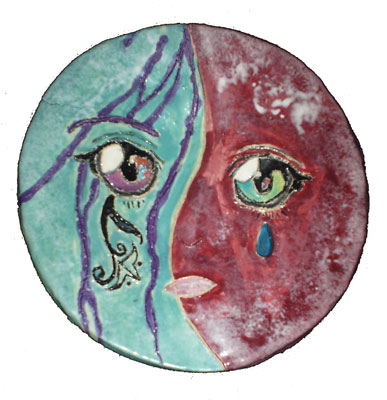 © Angel V., Tecumseh, MI