Frozen
May 13, 2011
Harbored in the meadow,
Waiting to watch the sunset,
Upon the old picnic table,
Frozen, like a statuette.

I watch in silence,
The stillness profound,
As the cold winter world fades,
and colors drip onto the ground.

Millions of green leaves appear,
Thousands of vibrant flowers bloom,
Hundreds of hours pass,
In just one afternoon.

It's like I'm back in the spring,
When everything emerges with the sun,
When color and life fall in raindrops,
And battle with the winter is done.

I wish the warmth would stay,
But gradually it goes,
And I'm back to being frozen,
A touch of red upon my nose.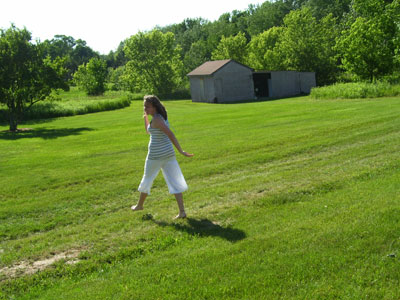 © Jamie Y., Alto, MI