Memories!
June 11, 2011
Something inside him changed he was the same person anymore.
He shoved his fist through the door. He put holes in the bedroom wall, up and down the hall.
With a bottle in his hand and a fist in the other he began to beat his child's mother.
The child is screaming from agony and pain. She watched her mother slowly die of shame.
His little daughter she has a story to tell a story, about how her dad puts her through hell.
She screams at her dad he that he isn't supposed to touch her there. Through her cries and screams, her dad doesn't seem to care.
Six years old, she already knows that things aren't right in her home. Her dad won't leave her alone.
Every night she hears her mother cry. She knows if they stay they will surely die.
One starless night, right after her struggle and fight, the little girl covers her dad's face with his pillow. He fights for air, but the little girl doesn't seem to care.
She held it there until the struggle was over. As the little girl began to cry, she knows her dad had to die.
All those nights are no longer real, they're just memories of a child's will.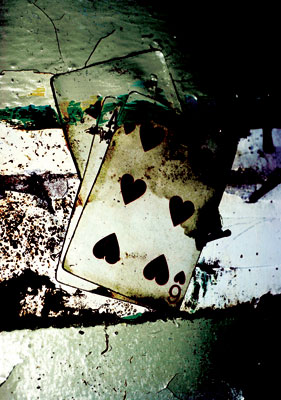 © Tracy A., Scarsdale, NY