Victim
June 18, 2011
Because of our sexuality,
through our teen years,
we must get harassed.
Being tripped of the bus.
Getting called "fag" and "queer"
Victimized by our peers.
Every once in awhile being beaten up.
We, and many others know there's nothing
wrong with homosexuality.
Many of us proud.
Some of us never come to terms,
even try to "be straight"
Some attempt suicide.
We conquer barriers, ignoring the ignorant,
dealing with the harassment.
Getting over being "different"
It is not our problem, but societies problem,
and in the end, being different,
is the best thing
that we can be.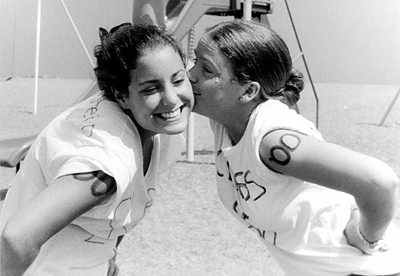 © Jessica M., Marblehead, MA